Rachel Cucci
Real Estate Agent | REALTOR® | CSA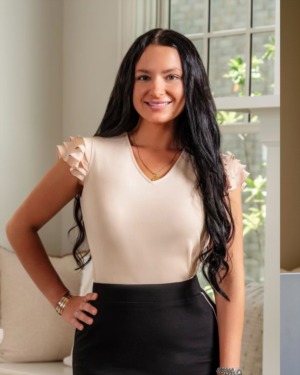 Meet Rachel
Real Estate Agent | REALTOR
® | CSA
With the curiosity of a millennial yet instilled work ethic of a baby boomer, Rachel's dynamic personality is unique. She was raised in Chicago and moved to Nashville in 2016. Helping others has always been her driving focus. Whether it be working clinically as a registered nurse or academically as a nursing professor. Rachel completed her Master's degree in nursing education in 2020. In her pursuit for something new, a combined love for people and homes guided her to real estate. Rachel believes communication is key and invests herself into her client's journey, putting them first.

Love and service for the community is a family value for Rachel and her husband, Tony, who moved them to Tennessee for his law enforcement career. They have become very familiar with the popular areas and have lived in West Nashville, Franklin, and are currently settled into their home in the Brentwood Witherspoon community. From time to time, they can be found on a dinner date in downtown Nashville or fishing the lakes of rural Tennessee.
But mostly, their days revolve around their three daughters and two rescue pit bull mixes.